The hopes and dreams of a Nashville Predators team hitting the cap ceiling is slowly fading and becoming an unreality for the 2012-13 upcoming season. David Poile is on the record of saying he hopes to become a cap ceiling team. Unfortunately, not signing Ryan Suter last week demoralized that "plan".
Poile has a long list of to-dos before the season starts. And I'm positive he won't get all of it done. Read more after the jump…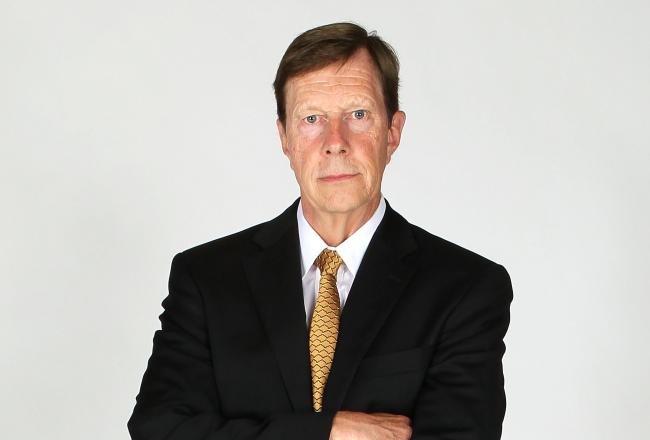 As it stands right now (as I'm writing this post), the Nashville Predators are the farthest team in the NHL from hitting the cap floor. They have exactly $14,195,833 to spend, according to CapGeek.com. The Predators will hit the floor and will have plenty more money to spend after that.
With only seventeen players locked up for next season, on the roster, Nashville has $30,195,833 left in cap space. That is a lot of money and could sign four all-stars with that much money. That being said, Poile, it is time to spend it.
The only problem Poile has with trying to spend money is, who deserves the money? The current unrestricted free agents available are not too deep. Within the first week of the Free Agent Frenzy, the best players available were gone.
As of now, Poile needs to look at his own team and re-sign his current players to hit the cap floor. Here is my rendition of David Poile's to-do list.
Re-sign Shea Weber
Acquire a scoring forward by signing or trade
Replace Ryan Suter by signing a solid defenseman
Sign the 2012 draft picks
Re-sign Sergei Kostitsyn, Jonathan Blum and Colin Wilson (in no particular order)
Re-sign Roman Josi, Kevin Klein, Gabriel Bourque, Matt Halischuk, Craig Smith, Nick Spaling, Patric Hornqvist and Mike Fisher long-term (in no particular order)
If you would like to add onto this list if I forgot something, you are more than welcome to comment and tell me.
When looking for scoring talent, sometimes a team has to look what they already have. Craig Smith has to step-up this upcoming season and not burn out like the last. Also, look forward to Austin Watson, who could make the roster in the upcoming seasons.
But what I was getting to is Andrei Kostitsyn. Kostitsyn is an unrestricted free agent and no team has yet to sign him. Mainly because of his off-ice issues including most recently, going to a Phoenix, Arizona bar at 2 in the morning the night before a playoff game.
We all know he made a mistake, but his skill is there. With not one team signing Kostitsyn, he will be cheap. A round number for one season with the Predators would be $1.5 million. It isn't a bad price to pay for a player with the potential to score many goals. Unfortunately, he is an underachiever.
If Andrei doesn't pan out, then they can move on by either trading, sitting or cutting him. Heck, I wouldn't be surprised if two of the three happen.
For Poile to look at signing a forward, he needs to look at someone who can play Predator hockey while scoring goals. I look at these players, Tim Stapleton, Tomas Holmstrom, Jason Blake and Dominic Moore. They aren't scoring forwards, but can play an efficient game under Barry Trotz.
I'm not too familiar with Tim Stapleton of the Winnipeg Jets, but what I do know is that he put up 27 points in 63 games. Stapleton is a depth center who could play a third or fourth line role. NHL.com said this about Stapleton…
"[Stapleton] is a small but useful forward coming off his best NHL season and can help as a depth forward who has some scoring touch."
Another player who I am fond of is Tomas Holmstrom of the Detroit Red Wings. If you aren't familiar with his play, Holmstrom is an older and an expert at what Patric Hornqvist does, screening.
If you could ask any goalie in the NHL who you hated screening you the most, 9 times out of 10 they would say Tomas Holmstrom. He is a fisty player that the Predators would love to get in replacement of Jordin Tootoo, a now Detroit Red Wing.
Holmstrom could play a fourth line role for the Predators with Nick Spaling and Brandon Yip. He would benefit the power play greatly by having back-to-back lines with expert slot campers. Wouldn't that be something!
Jason Blake is another option that could be a stretch, but I think Poile will reach out to him at the very least. Due to his age, 38, and a serious injury last season, he would be a cheap player as well. Poile could offer him around the $2 million mark and I think he would say yes.
Blake is a physical player that can score. From seeing him two years ago during the 2011 playoffs, we saw just that. He is a sleeper that many teams wouldn't like to take a risk on, but Poile may not have an option.
Dominic Moore is another player I like a lot. If the Predators could sign him to a deal and make them his tenth NHL team, I would be very happy. Moore is a fourth line center that plays a hard forecheck, physical game. Although he did not always play that way.
His transition from the Tampa Bay Lightning's playing style to the San Jose Sharks' is truly remarkable. Being able to transition to different playing styles is a great attribute to have and Dominic Moore has it.
Replacing a Ryan Suter is tough to come by, but replacing a Shea Weber is impossible. If Poile does not get a commitment from Weber by September, expect movement to occur. The organization can not handle another loss of a star player and not get anything back. It just can't happen.
I'm going to be bold in saying this, but if Weber goes into July 1, with and un-signed by the Predators, David Poile should and will be fired.
Now, let's go into an area that Shea Weber is a Predator going into the season, signed or un-signed.
Signing a player like Michal Roszival who is a solid veteran defenseman is necessary for this team. With having only three veteran defenseman (Weber, Gill and Klein) in the line-up with three young defenseman (Ekholm, Ellis and Josi) can't be good for the whole season and during the playoffs. Fortunately, Mattias Ekholm, Ryan Ellis and Roman Josi are all capable defenseman.
Smashville, this is going to be a very long summer until training camp starts. Hopefully by that time, Shea Weber will be locked up for the rest of his career and having a better surrounding cast. As of now, they don't.